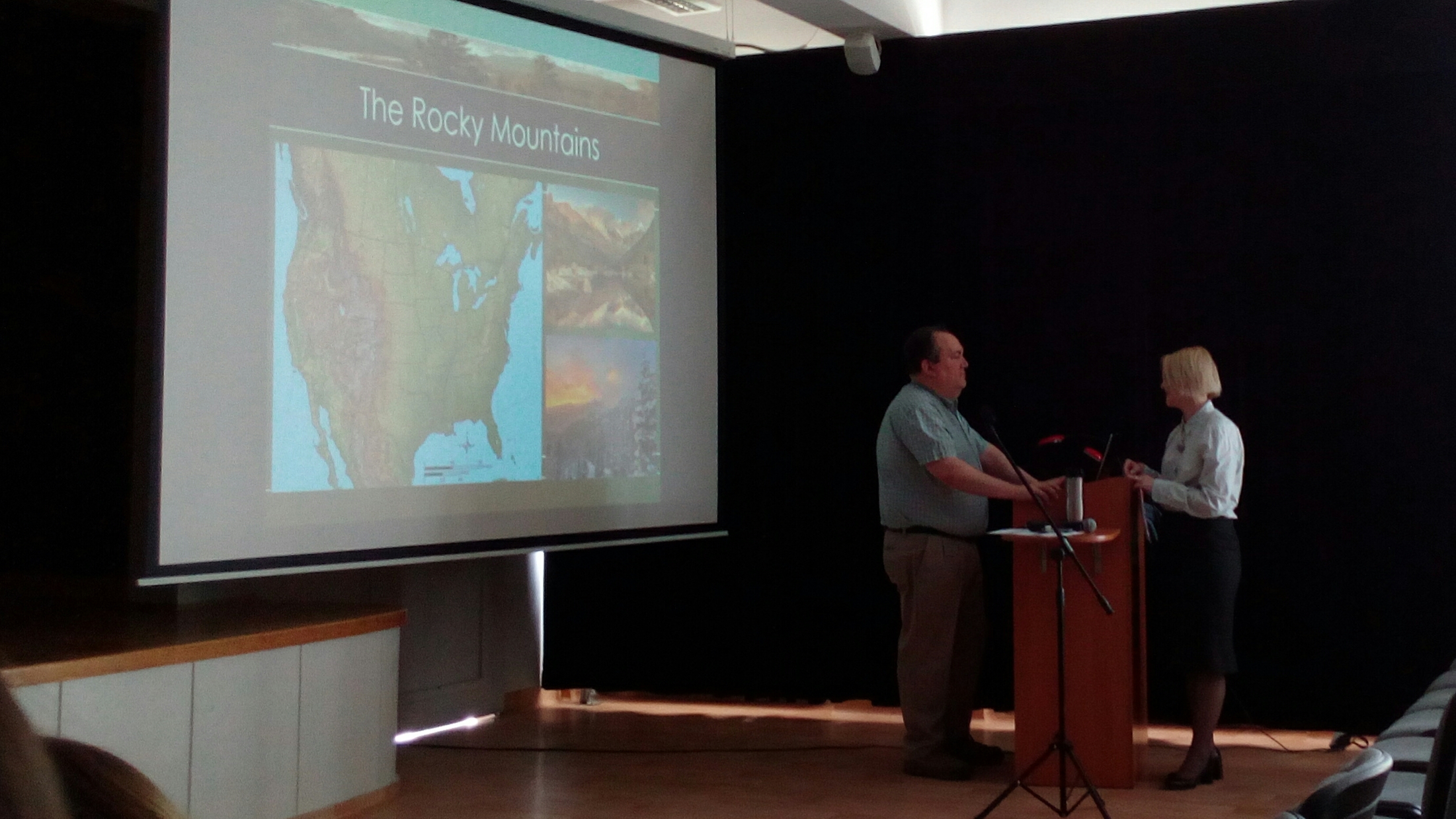 On 21 May the group of FCE course students attended the lecture about the amazing places in the Rocky Mountains in America and the most popular inhabitants there – the Indians. The encounter had a place in Opole and the lecturer was Jeff Hamblen. Jeff is Californian so the spots he was talking about were rather close to his heart. During the meeting he displayed the films about the most outstanding parks in the mountains and described the places especially famous from their beauty and breathtaking views. He also mentioned about the Mormons and their culture. In the second part of his speech he presented the short history of the Pueblo, Apache and Sioux native Americans. It was particularly interesting because Indians still live in America and they preserve their unigue tradition in art and music.

The students really appreciated the language Jeff used and the form of his presentation. It was a happy time to practise English and get to know something new. Nice atmosphere, friendly place, good fun. Let us hope that we will be able to participate in that kind of free lessons in the future.
FCE students – Kuba, Oliwia, Dawid, Antonina, Zuza, Paweł, Julia, Ewa, Kamila, Karolina.